Medical Devices Assessment Section Profile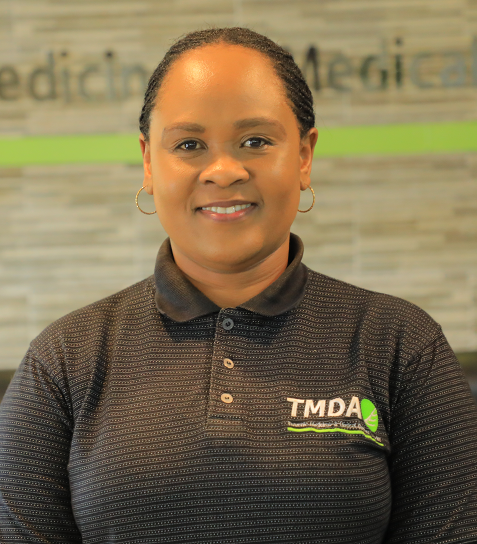 Rehema Forgen Mariki.
Ag. Manager, Medical Devices and Diagnostics Assessment
Introduction
Medical Devices and Diagnostic Assessment (MDA) Section is a under the Directorate of Medical Devices and Diagnostics Control (DMD). The Section's mandate derived from Section 51 of the TMDA Act, Cap 219, is to protect public health by ensuring the availability of safe, effective and quality medical devices and diagnostics on the Tanzanian market. The key regulatory functions of the MDA include medical device and diagnostics registration, notifications, control of medical device and diagnostics promotion materials and advertisements. The MDA achieves its mandate through medical devices and diagnostics assessment of applications and maintain the register for medical devices and diagnostics.
Personnel
The Section is headed by the Manager who leads the team of full time Officers and Senior Officers. The team is made of qualified and experienced experts from the fields of pharmacy, medicines, biomedical engineering, microbiology and medical laboratory sciences. They are well equipped with adequate knowledge, expertise and experience to ensure that registered medical devices and diagnostics circulating in Tanzania market are of quality, safety and are well performing the requirements
Functions
The MDA Section archives its mandate through the following functions: -