Procedures for Marketing Authorization
Pre-Registration Processes
A medicine may be granted marketing authorization in Tanzania provided it meets the following conditions in tandem with Regulation 5 of the Tanzania Medicines and Medical Devices (Registration of Medicinal Products) Regulations, 2015:
The availability of the medicine is in the public interest;
The medicine is safe, efficacious and of acceptable quality;
The premises and manufacturing operations comply with the current Good Manufacturing Practices requirements as provided in the regulations; and
The medicine complies with any other requirements as may be prescribed by the Authority.
All pre-requisites for registration are prescribed in the Regulations and various guidelines for registration of Human Medicines, Veterinary Medicines, Herbal Medicines and Biocidals. When preparing a dossier for submission relevant guidelines should be used.
Applications for marketing authorization of medicinal products should be lodged through the Online Trader Portal and once payment has been received, the Applicant should submit the physical samples to TMDA offices.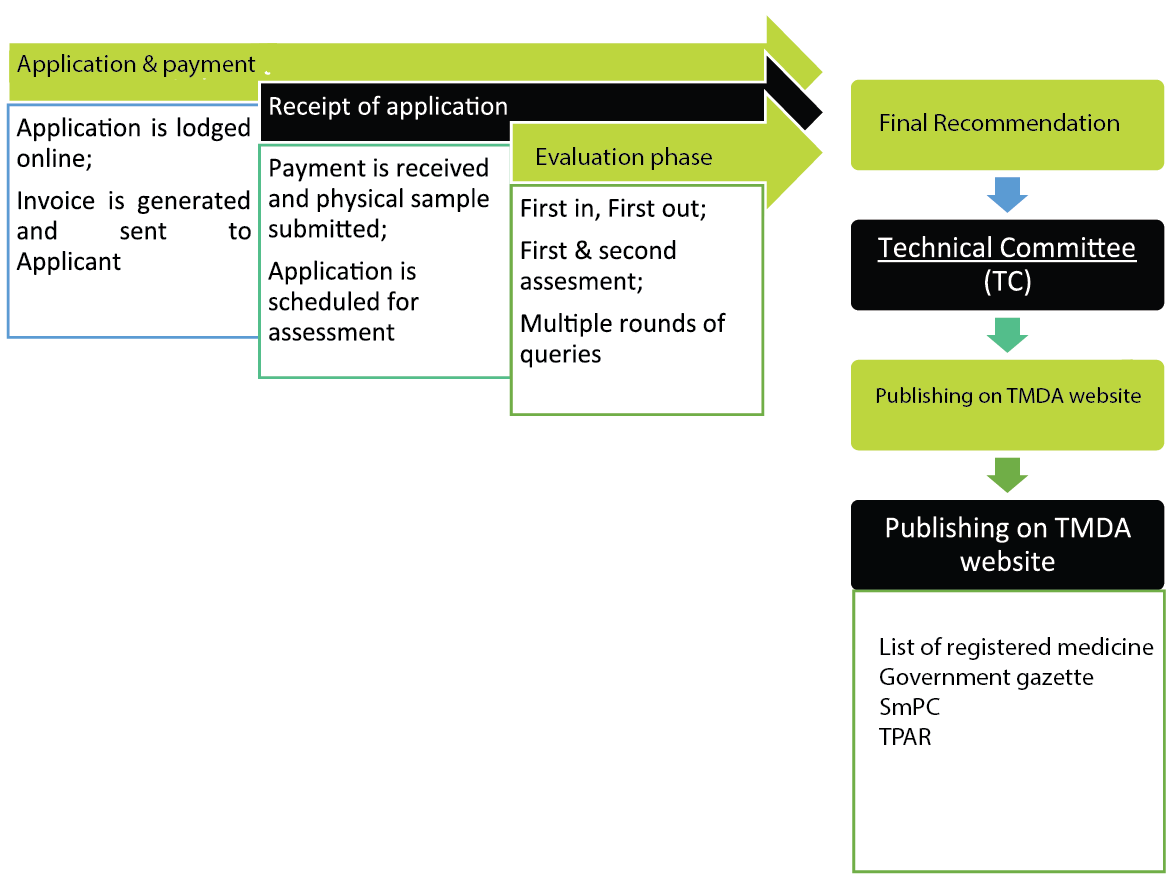 Post-Registration Processes