CLINICAL TRIALS CONTROL AND PHARMACOVIGILANCE – SECTION PROFILE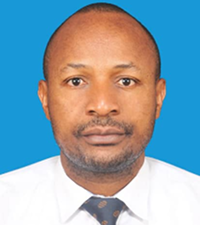 Mr. Damas Matiko.
Manager, Clinical Trials Control and Pharmacovigilance
Introduction
Clinical Trials Control and Pharmacovigilance (CTPV) section is under the Directorate of Human and Veterinary Medicines, is responsible for regulation of clinical trials, and monitoring of quality, safety and effectiveness of medicines and biologicals. The focus of this section therefore is three regulatory areas namely Clinical Trials Control, Pharmacovigilance (PV) and Post Marketing Surveillance (PMS).
Regulation of clinical trials mainly includes authorization of clinical trials and Good Clinical Practice (GCP) inspection of Investigator Sites. Pharmacovigilance which entails monitoring of Adverse Events/Reactions associated with the use of medicines and vaccines is implemented by spontaneous and active methods depending on the need. Under this section Post Marketing Surveillance is coordinated and implemented as structured PMS in which the medicines, methods of sampling, sampling areas and methods of analysis are pre-defined in a period of every three (3) years. All these regulatory functions are implemented with support from other TMDA sections and Zone Offices.
The existing specific regulations for clinical trials and pharmacovigilance together with related guidelines and Standard Operating Procedures stipulates the minimum requirements to be met.
Personnel
The Section is headed by a Manager who is assisted with seven (7) full time regulatory officers. They have adequate experience and expertise required for oversight of clinical trials and for carrying out pharmacovigilance and Post Marketing Surveillance activities. The various disciplines pursued by the staff in this section are pharmacy and human medicine.
Functions of the Section
The CTPV Section plays the following roles in regulation of medicines and protection of the general public:
A. Clinical Trials Control
Review and assessment of applications to conduct clinical trials in Tanzania. This involves evaluation of clinical trials protocol including preclinical studies, clinical data and quality of investigational products
Approval of clinical trial application with minimum requirements
Inspection of clinical trial sites to ensure clinical trials are conducted in compliance with Good Clinical Practices (GCP), Good Clinical Laboratory Practices (GCLP), clinical trials regulations, guidelines, standard operating procedures (SOPs), and internationally accepted standards
Update and maintain National Clinical Trials Registry.
Review and evaluate all safety information (adverse events) raised from clinical trials
Review and evaluate progress reports of all approved clinical trials
Secretariat to Clinical Trials Technical Advisory Committee
Attend and response to all customer enquiries regarding conduct of clinical trials in Tanzania
B. Pharmacovigilance
Receive adverse drug reactions (ADRs), Adverse Events Following Immunization (AEFI) from the healthcare workers and the community; and conducting causality assessment of the received reports
Public education on safety of medicines and vaccines
Sensitization of public and healthcare workers on reporting of suspected Adverse Events associated to the use of medicines and vaccines
Review of safety reports of medicines like Periodic Safety Update Reports (PSURs), Periodic Benefit Risk Evaluation Reports (PBRERs) and Risk Management Plans (RMP)
Communication with Marketing Authorization Holders on all matters related to safety of medicines and vaccines
Establishment and coordination of Zone and Regional Pharmacovigilance Offices
Coordination and implementation of different projects focus on strengthening clinical trials control, pharmacovigilance and post marketing surveillance systems
Collaboration with stakeholders (Universities, research institutes, public health programmes -PHPs) in strengthening PV system
C. Post Marketing Surveillance
Plan, coordinate and conduct structured post marketing surveillance of medicines and health related products
Secretariat to TMDA PMS task force Secretariat to Pharmacovigilance Technical Advisory Committee
Secretariat to TMDA PMS task force
Attend and respond to all customer enquiries regarding Pharmacovigilance and post marketing surveillance
The section collaborates with other sections such as inspection and enforcement and medicines registration particularly if there is quality or safety issues to be addressed where regulatory actions need to be undertaken
The section also collaborates with the Communication and Public Education section in sensitizing the public on issues related to the quality and safety of medicines using different social media platforms.