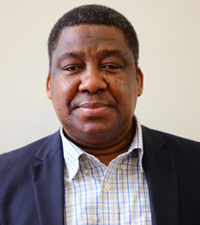 Dr. Danstan Hipolite Shewiyo.
Director, Laboratory services
Legal Status
TMDA Quality Control Laboratory, formerly known as TFDA Laboratory was established under section 14(1) of the Tanzania Medicines and Medical Devices Act, Cap. 219, to carry out analysis of regulated products.
Test results generated are important in ensuring products comply with the set standards and enables the Authority to make evidence-based regulatory decisions.
In order to facilitate its regulatory role, TMDA has two main laboratories whereby one is based in the Sub-office in Dar es Salaam and the other in Mwanza at the Lake Zone. In addition, minilab kits are located in 25 stations at ports of entry, zone offices and some regional hospitals across the country.
Roles and Functions of TMDA Laboratory
TMDA Laboratory has a mandate to perform all functions related to quality of medicines, diagnostics, medical devices and other health related products. In particular, the laboratory performs the following:
Analyses of drugs, medical devices, herbal drugs, drug adjuvant, packaging materials, systemic diagnostic agents and any other products that may be deemed to constitute a drug product;
Conducts research and training; and
Carry out other function as determined by the Authority.
Laboratory Quality Policy Statement
TMDA top management is committed to complying with the requirements of the ISO/IEC 17025:2017 and WHO Good Practices for Pharmaceutical Quality Control Laboratories and ensures that laboratory services rendered to its customers are always offered by competent laboratory personnel in an impartial manner.

Management provides resources for implementation and continually improves effectiveness of our Quality Management System by ensuring that personnel within the Laboratory are familiar with the quality documentation and implement consistently policies and procedures in their work.
The Laboratory is committed to:
Maintain WHO Prequalification;
Meet needs of customers which include the provision of timely and accurate results;
Provide quality analytical results so as to assist in regulatory decision making; and
Meet business objectives of the TMDA.
Prequalification Status
TMDA Laboratory is among the fifty-five (55) quality control laboratories which are WHO prequalified (by May, 2020). The laboratory was prequalified in January 2011 after assessment by WHO inspection team and found to comply with standards recommended by WHO. Benefits of prequalification include:
International recognition
Increased customer confidence
Demonstration of competence
Produce accurate and reliable results
Increased revenue
Click the link below to see the list of WHO prequalified laboratories.