---
The main TMDA Quality Control Laboratory at sub-head office in Dar es Salaam has been subdivided into two (2) sections namely Medicines and Complementary Products Analysis and Microbiology and Medical Devices Testing Analysis. The in-vitro diagnostics testing is provided under Microbiology and Medical Devices Testing section. Quality Assurance unit is provided under the office of the Director of Laboratory Services.
The laboratory is responsible for testing of raw materials, finished pharmaceutical products, in-vitro diagnostics and medical devices ( List of parameters tested).
Medicines Analysis Laboratory is prequalified by WHO for testing of medicines since January, 2011. It is anticipated that the Microbiology laboratory will be prequalified in pharmaceutical microbiological testing by the end of 2021. The plan to accredit the Medical Devices laboratory as per ISO/IEC 17025:2017 standard is in process.
Quality Management System
The Quality Assurance Office oversee the implementation of Quality Management System in accordance to the requirements of ISO/IEC 17025:2017 and WHO - Good Practices for Pharmaceutical Quality Control Laboratory and other recommended standards.
The management ensure that laboratory staff are free from undue internal and external commercial, financial and other pressures and influences that may adversely affect the quality of the work.
Equipment, Parameters and Personnel
The laboratory is equipped with ultra modern equipment that are calibrated and maintained at frequencies specified by QMS documents in order to ensure maximum run-time and produce reliable and accurate results. Qualified and competent staff are employed and subjected to regular training as per approved training program and proficiency testing scheme for competence assessment.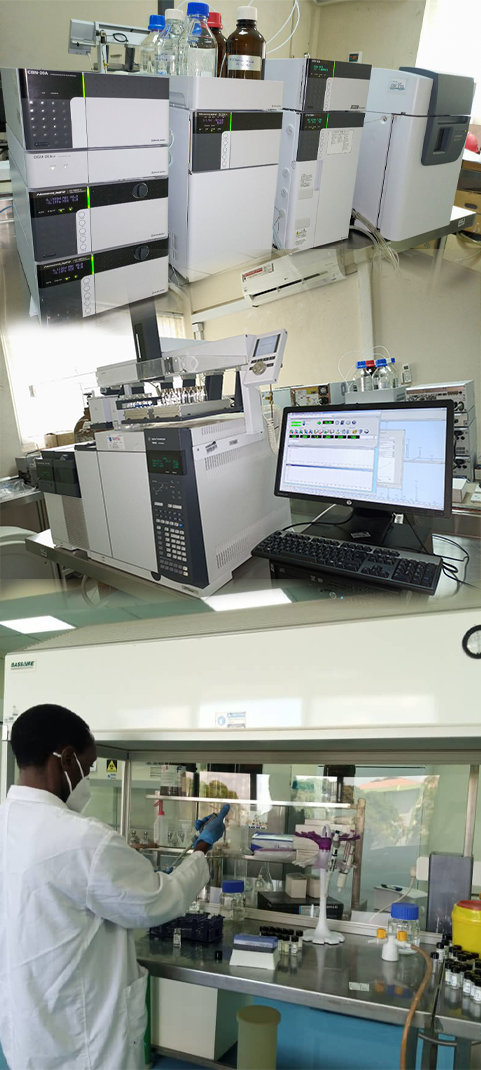 Equipment
Some of the Major equipment in the laboratory include:
LC-MS
GC-MS
HPLC
UV-VIS Spectrophotometer
FTIR Spectroscopy
Dissolution test apparatus
Microwave Plasma Atomic Emission Spectrometer (MP-AES)
Sterile room to facilitate sterility testing
Biosafety cabinet
Autoclaves
Incubators
Electric leak test
Automated inflation system
Visual leak test
Universal tensile tester machine
Parameter
Some main parameters that are tested at TMDA laboratory include:
Identification
Assay
Disintegration
Dissolution
Related Substances /Impurities profiling
Heavy metals contamination
Sterility test
Microbial Assay
Microbial Limit
Bacterial Endotoxins Test
Bacterial filtration efficiency
Antimicrobial effectiveness
Challenge test
Particulate matter
Tensile strength
Freedom from holes
Package integrity
Absorbency capacity
Water holding capacity
Length
Width
Thickness
Dar es Salaam TMDA Quality Control Laboratory has 32 staffs with various qualifications as follows:
PhD
3
Master's degree
5
Bachelor degree
13
Diploma
6
Certificate
5
Medicines and Complementary Products Analysis Laboratory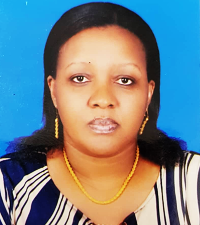 Ms. Siya Augustine
Acting. Manager, Medicines and Complementary Products Analysis
This Laboratory is responsible for physico-chemical analysis of various pharmaceutical products including: human and veterinary medicines, medicines' raw materials, antiseptics, disinfectants and other products.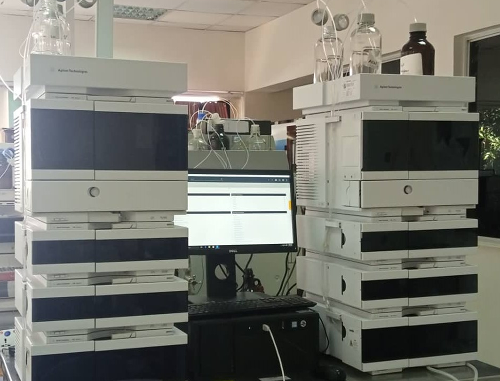 Microbiology Analysis Laboratory
---
Ms. Catherine Mgela Luanda
Acting. Manager, Microbiology Analysis, Medical Devices and Diagnostics Testing
The laboratory conducts microbiological testing of pharmaceuticals, medical devices and other health regulated products. Various products tested in this laboratory include liquid injectables, oral suspensions, blood bags, gloves, surgical blades, syringes, sutures, infusions and face masks.
Medical Devices Testing Laboratory
This laboratory deals with quality testing of medical devices such as male and female condoms, gloves, sutures, syringes, surgical blades, bandages, absorbent cotton, diapers and pads.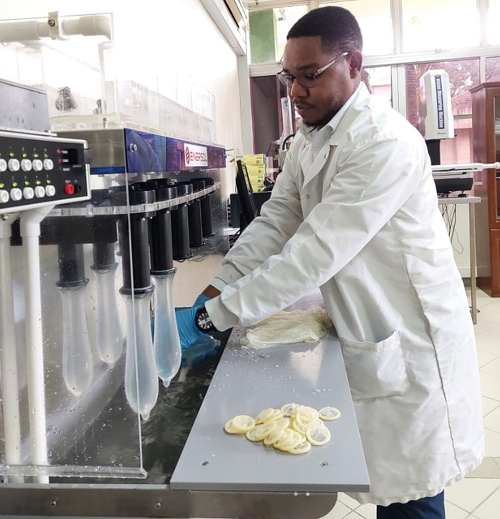 In-vitro Diagnostics Testing Laboratory
The laboratory is currently under comissioning.