Quality Control and Risk Management Unit Profile
QUALITY CONTROL AND RISK MANAGEMENT UNIT PROFILE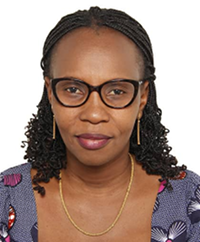 Ms. Grace Shimwela.
Manager, Quality Control and Risk Management Unit
TMDA consistently provides regulatory services that meet customer and regulatory requirements through implementing Quality Management System principles and requirements stipulated in ISO 9000 and ISO 9001 standards, respectively, since its first certification in 2008. In addition to that, our Quality Control Laboratory complies with the WHO Good Practices for Pharmaceutical Quality Control Laboratories and has been WHO-prequalified since 2011. It is among the fifty-five (55) quality control laboratories with international recognition as a competent laboratory for testing pharmaceutical products.
To ensure the sustainable provision of services, TMDA implements risk management following National and International Guidelines to mitigate risks that may affect the achievement of objectives set out in the Strategic Plan. Therefore, the Authority has established and maintains a Risk Management Framework and Business Continuity Plan (BCP) as guiding tools to address risks and respond to disasters that may impede performance and TMDA's ability to deliver essential business services.
Among other notable achievements resulting from implementing Quality and Risk Management Systems, TMDA has Global recognition as the first African Country to achieve WHO - Maturity Level 3 status in regulating medicines. Such status enhances reliance and recognition practices in regulating medicines within and outside of Africa and consequently enables TMDA to protect and promote public health across the globe.