Procurement Management Unit Profile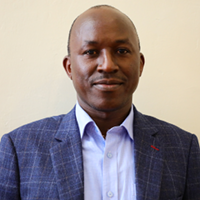 Mr. Anael Kaale.
Manager, Procurement Unit
The Procurement Unit is under the Director General's Office, which is responsible for provision of technical assistance and support services in the area of procurement and disposal of assets as stipulated in the Public Procurement Act of 2011 and its regulations of 2013 (amended 2016). It is headed by a Manager who is assisted with Procument and logistic officers. Click here for full organogram.
The main function of Procurement Unit is to provide technical assistance and support to the Authority on two major areas as follows;
Procurement of assets and
Disposal of assets.
Return to Management