MEDICINES QUALITY ASSURANCE CENTRES
Quality Assuarance of medicines
The laboratory has established Quality assurance centers that aim to screen consignments of selected group of medicines at ports of entries before entering the country as well at centers within the country to screen medicines already in the market. This facilitates monitoring quality of registered medicines products to safeguard public health.
These centers are equipped with GPHF-Minilab kit for detecting falsified and substandard medicine products.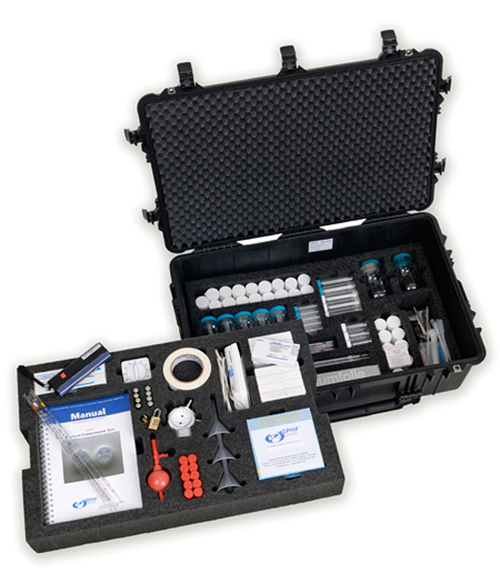 GPHF Minilab kit
is a simple and relatively easy and quick technique for quality screening of medicinal products in the field. The kit is capable of carrying out visual inspection, disintegration tests for oral solid dosage forms and thin-layer chromatography (TLC) for identification of active pharmaceutical ingredients (APIs) present in a formulation.
TMDA has placed 25 minilab kits in 25 different quality assurance centers in the country which are located at ports of entries, regional referral hospitals (RRH) and TMDA zone offices.
SN
Quality Assurance Center
Location
1.
Geita Region Referral Hospital

LAKE ZONE
2.
Bukoba Region Referral Hospital
3.
Musoma Region Referral Hospital
4.
Mtukula (port of entry)
5.
Sirari (port of entry)
6.
TMDA Eastern Lake Zone office
7.
Manyara Region Referral Hospital

NOTHERN ZONE
8.
Kilimanjaro Region Referral Hospital
9.
Kilimanjaro International Airport (port of entry)
10.
Namanga (port of entry)
11.
TMDA Nothern Zone office
12.
Mbeya Region Referral Hospital

SOUTHERN HIGHLAND ZONE
13.
Tunduma Region Referral Hospital
14.
Sumbawanga Region Referral Hospital
15.
Iringa Region Referral Hospital
16.
Horohoro (port of entry)

EASTERN ZONE
17.
Bombo Region Referral Hospital
18.
TMDA Eastern Zone office
19.
Lindi Region Referral Hospital

SOUTHERN ZONE
20.
Mtwara Region Referral Hospital
21.
Songea Region Referral Hospital
22.
TMDA Central Zone office

CENTRAL ZONE
23.
Tabora Region Referral Hospital

WESTERN ZONE
24.
Kigoma Region Referral Hospital
25.
Katavi Region Referral Hospital