Latest News
TANZANIA MEDICINES AND MEDICAL DEVICES AUTHORITY

ISO 9001: 2015 CERTIFIED
TMDA APPOINTS THE NEW DIRECTOR OF MEDICAL PRODUCTS CONTROL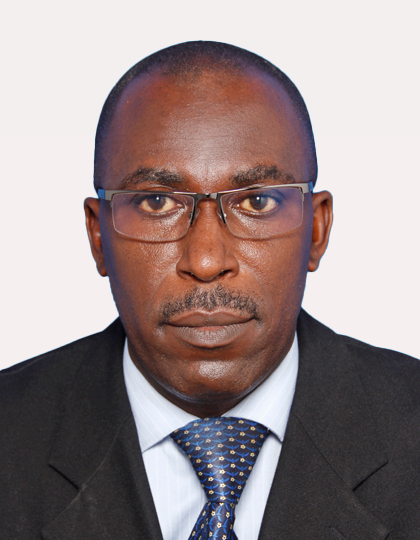 On 1st of March 2021, TMDA appointed Dr. Yonah Hebron Mwalwisi to become the new Acting Director of Medical Products Control (DMC). The incumbent replaces Mr. Akida Msallah Khea who was the Acting DMC since October 2018. Mr. Khea has recently joined the World Health Organization (WHO).
Prior to this new position, Dr. Mwalwisi was working as the Manager of Medicines and Complementary Products Analysis within the TMDA Laboratory located in Dar es Salaam. He served in this capacity for over 20 years now.
Dr. Mwalwisi is a holder of Bachelor of Pharmacy degree which he attained at the Muhimbili University of Health and Allied Sciences (MUHAS) back in 1998. He also acquired his Masters of Science degree in Pharmaceutical Analysis from Strathclyde University, Glasgow, Scotland in 2003. He currently possesses a Doctor of Philosophy degree (PhD) which he completed at St. Julius Maximilians' Wurzburg University in Wurzburg, Germany in 2017..
Having working in the laboratory for so many years, Dr. Mwalwisi played a significant role in orchestrating and ensuring that the TMDA Laboratory is prequalified by WHO to become one of the best performing laboratories in Africa. The TMDA Laboratory had been prequalified by WHO since 2011 and maintained that status quo to-date – thanks to Dr. Mwalwisi and his team for this noteworthy contribution.
Coupled with the accrued knowledge, laboratory experience and taking part in other regulatory functions to embrace dossier evaluation, conducting Good Manufacturing Practice (GMP) inspections, Good Clinical Practice (GCP) inspections and Good Laboratory Practice (GLP) inspections, to mention a few, Dr. Mwalwisi brings in a new verve, dynamism and character within the Directorate of Medical Products Control.
The entire Management Team within TMDA welcomes Dr. Mwalwisi and we will unequivocally accord him full cooperation and support to make his new role smooth and in broader context attain our overall mission and vision.