Latest News
TANZANIA MEDICINES AND MEDICAL DEVICES AUTHORITY

ISO 9001: 2015 CERTIFIED
Khea's legacy as he joins World Health Organisation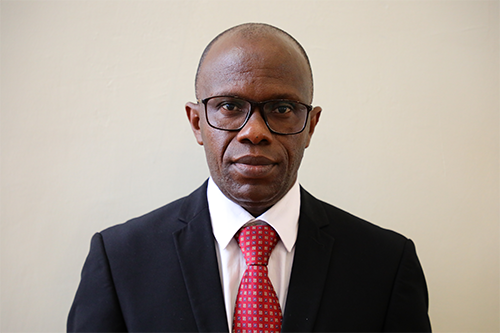 The then TMDA Acting Director of Medicines and Medical Devices (DMC), Mr. Akida Khea who served for almost 16 years at various managerial positions, has left the office for another post at World Health Organization (WHO).
Mr. Khea's leadership ability was noted back in 2005 when he was appointed as the first Manager for Cosmetics Registration Section until 2008 when he was again appointed to lead the newly introduced Section of Medical Devices Assessment. He successfully served in this post until 2014 when he was appointed as the Manager of Medicines Registration and Evaluation before becoming the Acting Director on 24th October, 2018. Due to his exemplary work experience including taking part in a number of assignments at international arena, Mr. Khea got a new post at the WHO from 1st March 2021 as the Technical Officer and he will be based in Copenhagen, Denmark.
During his tenure, he registered a number of notable achievements to include man to man management, great technical ability and attention to details.
Mr. Khea was a principled and astute person with remarkable humility that will always be remembered within the TMDA community.
The legacy he is leaving behind during his time at TMDA will always be cherished and honoured.
We thank Mr. Akida Khea and wish him all the best in his new role within WHO.